Cosmetic Acupuncture is a totally natural, non-surgical facial treatment, which provides a real alternative to invasive injections and fillers. I use Seirin J-type needles, manufactured in Japan and made only from the highest quality surgical stainless steel.  The tip is filed to diamond sharpness and three times polished to ensure a gentle, practically painless insertion.  The lightweight polypropylene plastic handle and guide tube make this brand non-skin irritating and eco-friendly.
How does it work?
It increases blood circulation, encouraging oxygenation, detox and lymphatic drainage.
It stimulates collagen and elastin production to plump up the skin which in turn, improves skin tone and texture.
It increases cell regeneration, filling out and smoothing fine lines and wrinkles.
It helps to tighten the muscles in the face and neck.
It also helps to regulate and balances hormones, essential when managing acne and stress-related or menopausal skin.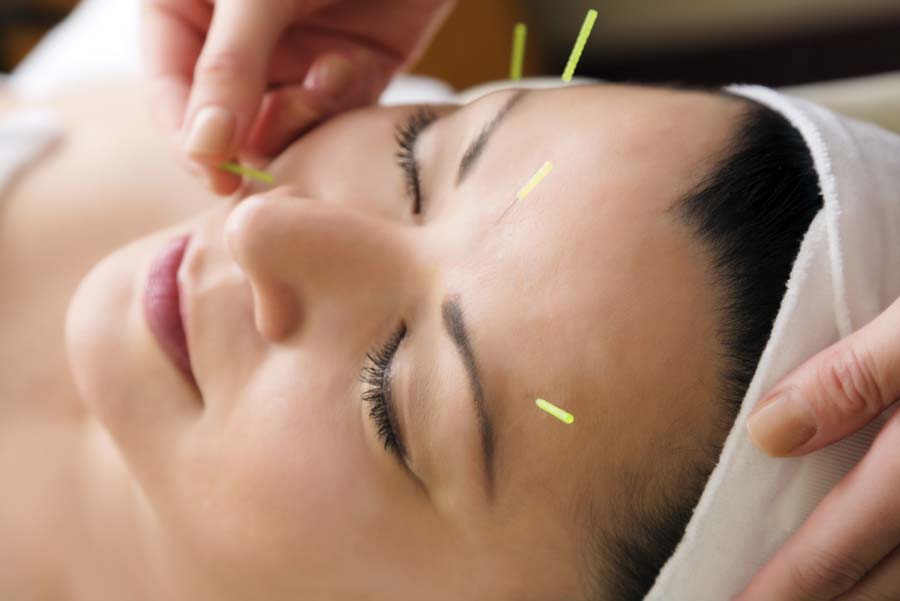 Really AMAZING results; my sister has taken a course of facial acupuncture sessions, the difference is visible beyond belief, her muscles are lifted, her skin is brighter and she looks younger. Thoroughly recommend.  Marianne
I've had acupuncture with Zoe. She is fantastic and always gets results. As well as helping me with health issues, she has given me facial acupuncture which has had great results, combatting fine lines and improving the overall condition of my skin.  I would highly recommend Zoe, she is calm and gentle and always professional.  As well as being absolutely lovely, you will definitely feel like you're in good hands.  Siobhan